Get a Free Estimate For Your Project
About A4
At A4 Builders, we know that your home is a significant investment. That's why we go above and beyond to deliver quality results.
A New England native, Andrew is a third-generation building contractor and has been building homes since 1996.
Andrew now resides in Las Vegas, NV with his wife, Kacy, and their twin daughters Andi and Addisson. He holds a general contracting license and a realtor license in both Nevada and Utah.
With many years of experience in home construction, structural rehabilitation, and real estate sales, Andrew has earned his reputation as a reliable, trustworthy developer who delivers quality results.
Andrew brings unparalleled dedication and integrity to every project. He's passionate about forming lasting relationships with each client, giving them the quality service they deserve.
Our Mission Statement

At A4 Builders, we're committed to achieving our number one goal: satisfying our customer's needs and exceeding their expectations. We achieve this goal through careful planning, open communication, attention to detail, and an unyielding belief in taking care of people honestly and fairly.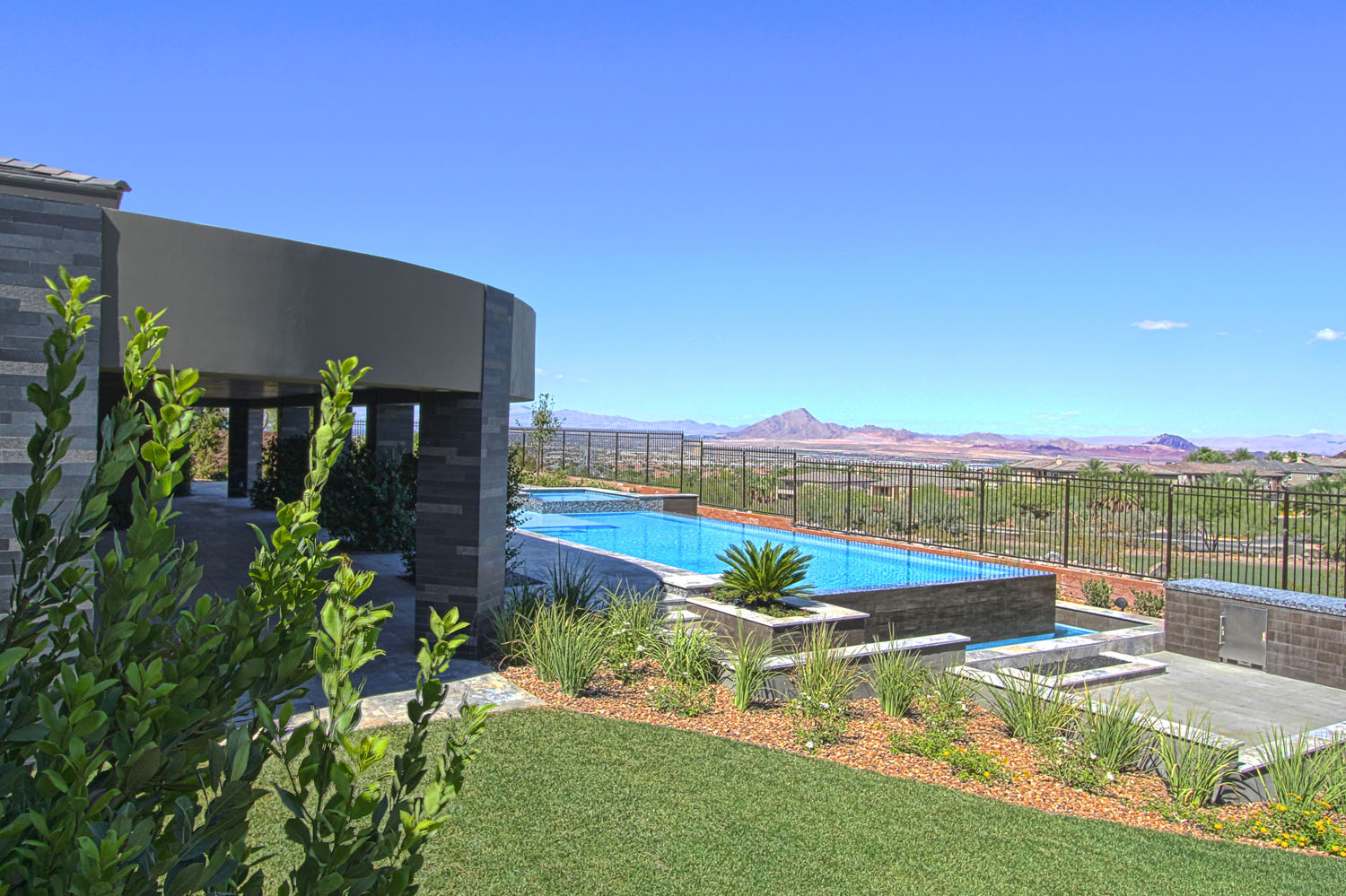 Direct Communication
Many builders don't interact with their clients—but at A4 Builders we're proud to work alongside you to ensure you get exactly what you're looking for.
Industry-Leading Warranty
Our service doesn't end when we hand over the keys. We provide a superior warranty, including a 30-day check-up and another walkthrough at 11 months.
Affordable Pricing
At A4 Builders, we don't believe in price gouging. Instead, you'll receive a fair price with an "open book" budget so you know exactly what you're paying for.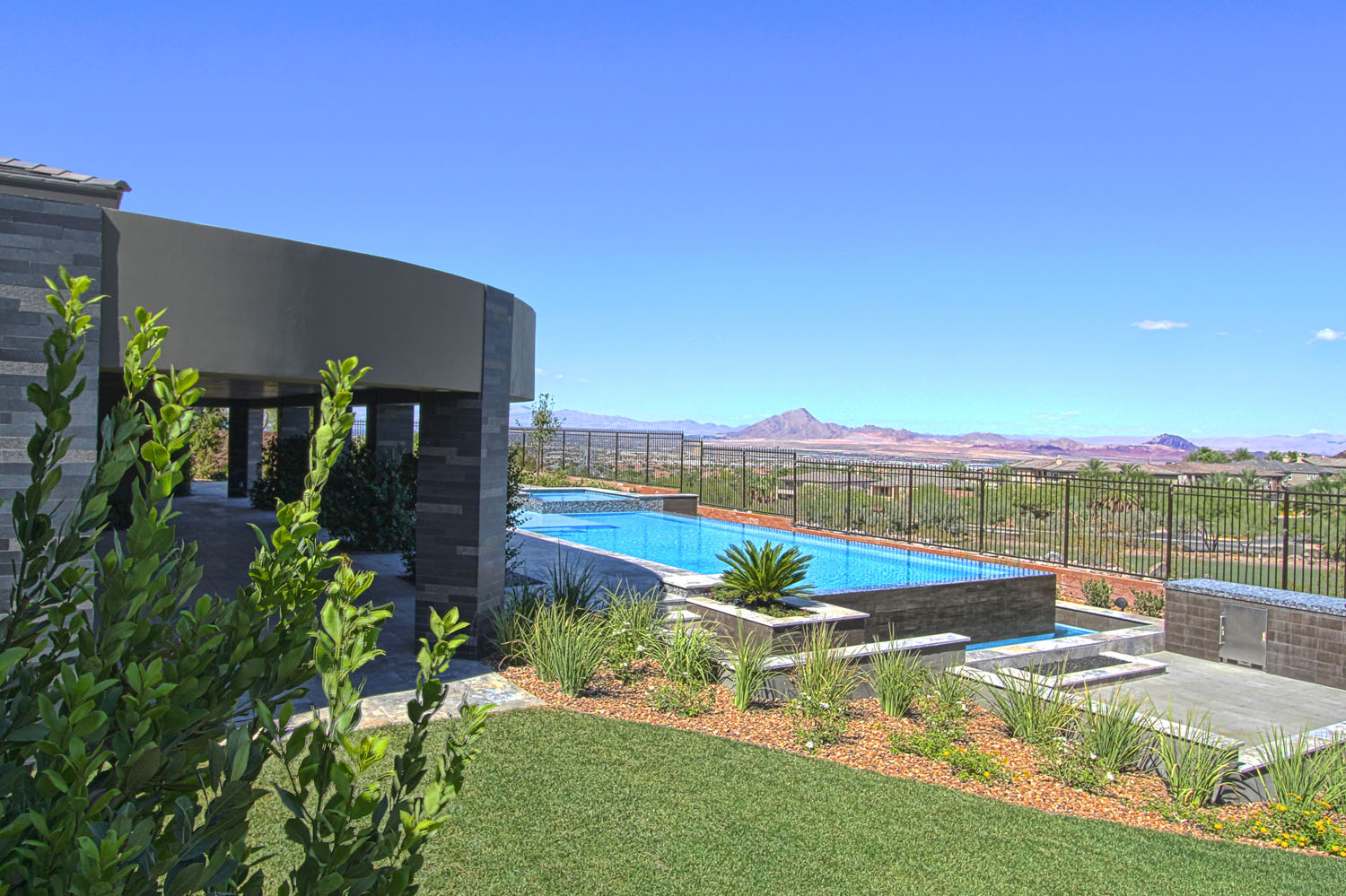 "My customers are repeat customers. I could reach out, and have a cup of coffee with them if I'm in the neighborhood."
Where do you build?
At A4 Builders, we're proud to build custom homes and tenant improvements in neighborhoods across Las Vegas and southern Nevada. We also have a general contracting and real estate license in Utah.
What type of homes do you build?
Yours! We specialize in homes of all sizes, including single- and multi-family units, and commercial tenant improvements. And while we're happy to use modern features and contemporary floor plans, our focus is on building a home that aligns with your vision.
Can we use our own plans?
Of course! And if you don't have a floor plan of your own, we'll refer you to a local architect. We're here to help you every step of the way.
Will you build on a lot I already own?
Absolutely. If you already own a lot, we're happy to build on it for you—and if you don't own a lot, we can help you find the right location for your new home. Our team has extensive real estate experience in both Nevada and Utah.
Do you offer a warranty?
Yes. At A4 Builders, we're proud to use only high-quality materials and excellent craftsmanship on every project. In addition to providing 30-day and 11-month check-in's, all of our homes are covered by an industry-leading 1-year warranty.
Are there any additional costs?
We aim to provide comprehensive, honest estimates for every project, but some projects require additional work such as grading, utility fees, import/export fees, and more. We'll work with you to make sure there are no surprises along the way.
[/db_pb_accordion]